No matter what your company sells or offers, its product is always customer experience (CX). The customer experience defines how customers perceive and engage with your company. It hones their expectations and ultimately helps them decide whether to do business with you again. To better understand your company from your customers' perspective, you can conduct a customer experience analysis.
The customer experience affects all touchpoints throughout the customer journey. There's not just one interaction or channel that defines this. Customers are forming collective impressions of your business every time they connect with you, whether it's seeing an ad on social media, calling your contact center, or purchasing your product. A customer experience analysis helps to pull all of these perceptions and touchpoints into a single view.
Here's why customer experience analysis matters and how to conduct it.
Contents:
What is Customer Experience Analysis?
The Benefits of CX Analytics
How to Conduct a Customer Experience Analysis
What Is Customer Experience Analysis?
Customer experience analysis (CXA) is the process of understanding and improving how a customer interacts with your company. This can include studying everything from how customers find your business to how they interact with your employees and your products or services.
The goal of CXA is to gather as much information as possible about the customer experience and then use that data to make improvements. Often, this means identifying areas where customers are unhappy or struggling and addressing those issues head-on.
However, you can also use CXA to identify areas where customers are happy and satisfied in order to replicate those successes elsewhere in the business.
The Benefits of CX Analytics
There are many reasons why companies conduct CXA as well as a variety of expectations as to the value they derive from it. Most importantly, customer experience analysis allows you to understand what your customers want and need. This understanding can help you improve your products and services to better meet your customers' needs.
Additionally, customer experience analysis can help you identify areas where your company is falling short and needs improvement. Identifying these areas can help you make the necessary changes to improve your customer's experience with your company.
Finally, customer experience analysis can help you measure the effectiveness of your changes and improvements. Measuring the impact of changes on customer experience can help you determine whether the changes were successful so you can continue to improve upon what works well for your customers.
Let's explore in greater detail some key benefits that CXA offers.
1. Learn More About the Customer Journey
Your customers go through a range of touchpoints, channels, and content on their journey. Understanding all these moving parts can help you improve your marketing efforts. By learning how customers interact with your company and what drives them to make a purchase, you can create more effective marketing campaigns that resonate with your target audience.
Additionally, learning about the customer journey can help you improve your customer service efforts. Discover how customers interact with your company and what drives them to seek assistance. From there, you can provide better service and resolve issues more quickly.
Similarly, you can use customer experience data to improve your sales process. By understanding the steps customers take after discovering your brand, you can learn more about what motivates them to buy from you. Use that information to create a sales process that is more effective in convincing customers to make a purchase.
2. Uncover Hidden Needs
Customers don't always verbalize what they want or need from a company. In some cases, they may not know how. In other cases, they might not fully understand their own needs or wants.
But they're great at dropping clues, and they often do so in discreet or hidden ways.
A customer experience analysis can tap into these nuances to learn more about what your customers really need or want. CXA can answer questions you haven't thought to ask so you can put your research and development on a more impactful course.
3. Discover Potential Issues
Research shows that it takes an average of seven touchpoints for a person to recognize or become familiar with a brand. It can take another seven touchpoints before a customer makes a purchase. That's at least 14 touchpoints where errors or issues might occur.
Conducting a customer experience analysis can help you pinpoint these issues as well as what might be causing them. You will learn where to focus your attention to create better experiences for your customers.
4. Gain Better Insights Compared to Surveys
In the past, companies learned more about their customers' experiences through traditional methods, like feedback surveys. While surveys still have a time and a place, they're not very effective for capturing the entire customer journey and applying findings to CXA.
Survey-based systems are limited because responses typically come from a very small portion of a business's customers. In fact, McKinsey research shares that the typical CX survey represents about 7% of an organization's customers. Surveys are also highly reactive, relying on past data and unable to take into account real-time issues or priorities.
Surveys are also ambiguous. They fail to reveal the root causes of issues, focusing mainly on the what and neglecting the why and how.
An additional shortcoming of traditional CX surveys is that they're not focused enough to drive optimal business outcomes. There's a disconnect between customer experience survey results and evidence that CX is the driver behind a specific outcome. Without an easy way to calculate ROI based on CX initiatives, businesses can only guess at their CX's effectiveness.
CXA changes the narrative by incorporating more than just feedback surveys into the equation. By integrating other components, such as real-time social media activity, online reviews, and buying behaviors, companies can gain a more well-rounded understanding of their customer's journey.
5. Connect Customer Experience to ROI
Creating an optimal customer experience isn't a one-and-done process. It's about constant improvement that helps to create better experiences over time and avoid being bested by your competitors. To do this well, you need to feel confident that whatever changes you implement are directly responsible for any increases in satisfaction and ROI.
Customer experience analysis helps you to make these connections. It removes the guesswork from understanding how your changes and actions result in revenue and ROI. It can also help you know which areas to focus on to have the greatest impact.
6. Improve Experiences, Increase Revenue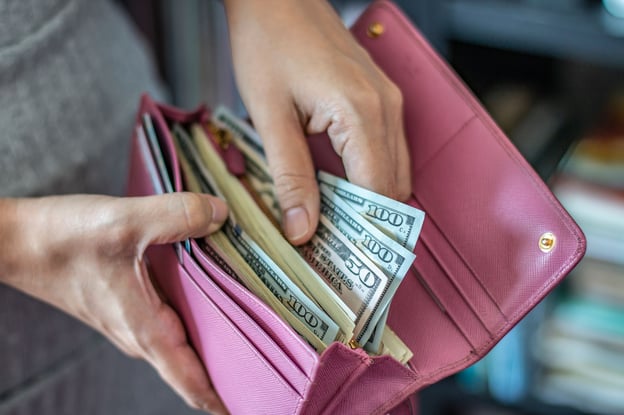 Customers are willing to pay more for good experiences, according to 86% of survey respondents. This same survey found that the more expensive the item, the more customers were willing to pay for a better experience.
Companies that invest in great customer experiences can also expect their revenue to grow. What's more, satisfied customers are more likely to make repeat purchases.
7. Reduce Customer Churn
Another way to increase (or at least maintain) revenue is to keep the customers you already have. Churn can be a costly problem, and a poor customer experience is one of the reasons that customers leave one company in favor of another.
Research suggests that about 50% of customers churn every five years. However, only about 1 in 26 customers will actually complain about their experiences; the rest will simply leave. That's a lot of missed opportunities for you to improve your services and keep those customers a little longer.
CXA can reveal early signs of customer dissatisfaction so you can take quick action. A 10% increase in customer satisfaction can lead to a 12% increase in trust. This can allow you to salvage at least some of the 85% of customers who will churn because of poor service that could have been prevented.
8. Gain a Competitive Advantage
Customer experience as a competitive advantage has been a growing trend in recent years. Going back to our earlier point, CX has become more important than price in some cases. When customers get a great experience they can't get anywhere else, they're more likely to be loyal to a brand. And with greater loyalty comes a reputation of being a customer-centric company, which will help you to attract new companies.
A customer experience analysis helps you see and track your CX metrics so you'll know how you're performing on the experience front. Let the data guide your choices in how to improve your customer experience so you can turn CX into a real competitive advantage.
9. Create Stronger Employee Relations
Employees who are empowered to provide personalized, positive experiences to customers are more likely to feel satisfied with their work. They build deeper connections with the company, embrace its culture, and truly make a difference in CX as opposed to simply going through the motions at work.
It all starts with a customer experience analysis. Employees are on the frontlines with customers every day. They need to know where the company currently stands in terms of customer experience so they can take the right steps to improve it.
Plus, conducting CXA on an ongoing basis can help employees see just how much they're moving the needle.
How To Conduct a Customer Experience Analysis
Brands can use customer experience analytics to better understand their customers and how and why they make decisions. It trades hunches and guesswork for real, comprehensive data that's trustworthy and reliable.
Linkfluence empowers companies to conduct better customer experience analyses with real-time insights from a multitude of sources. No longer restricted to company-driven surveys, Linkfluence collects data from social media, forums, online review sites, and more to show you what customers are saying — even if they're not saying it to you.
Our platform combines the power and scalability of AI with human expertise to give you actionable insights. Put these insights to work right away to start creating better experiences for your customers and employees.
Learn more when you request a demo.