Any business can claim to provide the best product, lowest prices, or greatest service. But it's the customer experience (CX) that really sets companies apart. While this can be hard to quantify, it's becoming increasingly important for businesses to understand the experiences they deliver as well as CX trends that will define how customers perceive your business. That's where customer experience statistics come in handy.
Customer experience statistics (especially recent ones from 2021 and 2022) give you data-driven insights into what's important to customers. Even if you think you're delivering great experiences and hitting on all of your customers' wants and whims, CX statistics might show you new ways to improve.
We've rounded up the most eye-opening customer experience statistics from 2021 and 2022 so you can make CX a greater priority in 2023. Let's dive in!
Table of Contents:
General Statistics on Customer Experience

Personalization Statistics Customer Experience

B2B Customer Experience Statistics

Must-Know CX Statistics for Customer Service

Customer Experience Trends to Watch For

How to Improve Your CX with Data
General Statistics on Customer Experience
Customer experience has become a competitive advantage for a growing number of businesses. These general statistics on customer experience show just how important CX has become.
73% of customers share that they take into account the experience when making purchasing decisions. (PWC)

Customer experience is the new competitive advantage, with two-thirds of companies competing on experience alone. (Gartner)

Only 44% of companies plan on increasing their investments in CX in the coming year — potentially leaving plenty of opportunities on the table for the companies who are investing in better experiences. (SuperOffice)

Customer experience is the number one priority for 45.9% of businesses over the next five years, beating pricing strategies and products for the third time in a row. By comparison, only 20.5% say pricing is their main focus, while 33.6% are focusing on product. (SuperOffice)

Billion-dollar companies that invest in customer experience can expect an additional $700 million in revenue within three years. For SaaS companies, the increase is closer to $1 billion in revenue. (Temkin Group)

The mobile experience remains a top concern — 66% of shoppers say a poor mobile experience harms their opinion of a brand, while 55% of shoppers are less likely to engage with the brand. (SuperOffice)

86% of buyers share they are willing to pay more for a great experience. The more expensive the item, the more people are willing to pay. (PWC)

63% of customers say they'd be willing to share more personal information with companies that offer a great experience. (PWC)

One in three customers says they will drop a brand altogether after just one bad experience. (PWC)

The majority of US consumers say the experiences at most companies need work. (PWC)
These statistics give businesses plenty of food for thought. It's no question that a great customer experience can lead to increased customer retention, customer satisfaction, and opportunities for growth. Decision makers can use this information to justify investments in a CX strategy that will serve as a critical brand differentiator.
Personalization Statistics Customer Experience
While personalization isn't synonymous with customer experience, it does account for a large portion of CX. These statistics highlight the growing role of personalized experiences in shaping consumer perceptions.
Learning more about who your customers are and what they want from their experiences allows you to deliver on their expectations across the entire customer journey. Empowering your CX strategy with data from social listening and consumer insights gives you the information you need to make value-adding decisions.
B2B Customer Experience Statistics
Creating a positive customer experience matters in any business setting. These B2B statistics share just how important a good CX strategy has become when selling to other businesses.
Oftentimes, B2C trends help to shape those in a B2B setting. B2B customers are also average consumers outside of the workplace. The expectations they create of the companies they do business with on a daily basis start to spill over into their work lives. Recreating B2C experiences for B2B customers may help to give companies an edge when it comes to CX.
Must-Know CX Statistics for Customer Service
Customer service statistics should be shared regularly with your customer service team. They're inherently customer focused and are tasked with providing best-in-class customer service at all times. These CX statistics can help to shape their approach.
Your customer service team is on the front lines of the customer experience. They have the advantage of hearing real-time conversations and feedback that customers aren't publicly sharing. An informed and empowered customer service team can help to transform a poor customer service experience into a positive experience on the spot.
Customer Experience Trends to Watch For
The customer experience statistics we learn today help to shape the changes and investments we make tomorrow. Based on these statistics, let's look at a few key customer service trends to watch for in 2023.
Frictionless Experiences
Frictionless omnichannel experiences — such as going from social media on a tablet to a smartphone to a desktop — have become a baseline expectation, according to PWC. Customers want to engage with brands in whichever way is convenient for them at the moment. Designing a fluid, multi-channel engagement strategy boosts your customer-centric image and makes it easier for customers to engage in the moment.
Widespread Use of Chatbots
AI and automation continue to creep into customer-related functions, and customers have welcomed them. In fact, customers like chatbots when they can get instant answers to simple questions and not have to wait for an agent.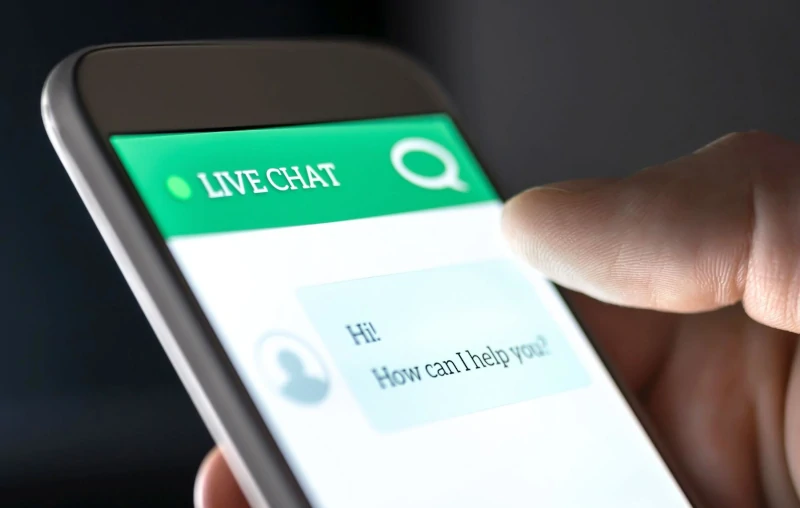 By the end of 2022, 80% of businesses are anticipated to have implemented chatbots in some way. In the right context and setting, a chatbot can improve customer support and contribute to a high-quality customer experience. They're mostly being deployed on social media and websites — two critical touchpoints where customers are most likely to reach out with questions.
Greater Investments in Customer Loyalty
Loyal customers are everything to a business. They're advocates on social media. They promote your business via word-of-mouth. They leave glowing reviews to help gain others' buy-in. And they can help negate the effects of a negative experience.
It's no surprise that more companies are likely to invest in loyalty in the coming year. Showing appreciation to your top customers helps to keep them coming back. Plus, each time they purchase, you gain opportunities to learn more about their needs and preferences, allowing you to tailor even better experiences in the future.
How to Improve Your CX with Data
The bottom line is this: CX matters, perhaps now more than ever. With more companies making CX a top priority, brands can no longer leave customer experience to chance. Researching the latest customer experience statistics 2022 (or even Googling customer experience statistics 2021) can give you a great starting point for improvements.
Empowering your strategy with these CX statistics and other data can help you meet and exceed your customers' expectations. Aside from the latest research, you can leverage platforms like Linkfluence to get inside the minds of your target audience and build stronger brand loyalty.
Linkfluence is a consumer insights platform that uses social listening, AI, and human data scientists to turn data into actionable insights. Learn more about your customers at every touchpoint and every stage of the customer journey via ratings, reviews, social conversations, and customer feedback so you can adjust your approach as you go.
Learn more when you request a demo!