The Insight Show returned to London Olympia last week along with sister show, Marketing Week Live. As a sponsor of the Show, we sent a few of the team along to put their ears to the ground for the latest trends, fads and innovations in the world of marketing.
The first takeaway, and most important, was to get to the sessions at least 20 minutes before the start if you didn't want to be stood on the periphery weaving your head from side to side in order to get a glimpse of the screen.
The one advantage of being stood in a queue for 20 minutes was that you got to look at cool stuff like this.
Loving this humming bird! @MWLive19 #MWLive19 #insight19 #marketing 🕊🌸😀 pic.twitter.com/dGKaMSmvdz

— Karizmatic (@Karizmatic_K) March 8, 2019
On to the talks, the first free seat I found available was for Voice Technology And What It Means For Brands – Is The Future Female?
Taking a look at the gender behind voice assistants with an interactive questionnaire element, the talk certainly split opinion. Some of the findings included that the male voice on home devices was considered more trustworthy, but only amongst older generations. When a younger audience was posed the same question, the female voice was deemed more trustworthy. Both genders preferred the tonality of a female voice.
In a slight tangent, we were shown a video of the future of virtual home assistants in the form of Gatebox, a Japanese, character based home device.
With the Black Mirroresque vibe and weird sexual undertones, I can't see these hitting shelves soon in the UK, but then again, the last live questionnaire answer might have seen it differently:
Which percentage of users have had a sexual fantasy about their voice assistant?
29%, 12%, or 19%?
The answer was 29%.
Moving away from making love to Google Home, came the insightful and completely unrelated, Consumer Trends Researchers Need To Know….
A recurring theme that marketers are often told is that, despite what people say, TV is still not dying. It also only appears a matter of time before advertisers squirm their way onto online streaming services.
The session also rendered up this gem of a quote:
"If you're not paying for the service, you're the product."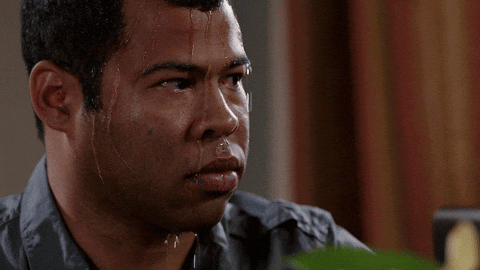 Unlock The True Power Of Video
This session explored the neuroscience behind video interactivity with the evidence that video shows a demonstrable uptake in human attentiveness more than any other form of media. So if you want to engage your audience, it's time to get behind the camera!
Some key stats from the session included:
By 2020, online videos will make up more than 80% of all consumer internet traffic
45% of people watch an hour or more of video per day
Viewers retain 95% of a message when they watch it in video
Video responses provide at least 6x more information that an equivalent open-end text response.
59% of senior execs would chose to watch a video
The Future Customer And What It Means For Marketers
The key discussion topic around this talk was, is data destroying marketing? With the wealth of data that we can now derive on our prospective customers, the argument was that we're getting too entrenched in data and behavioural patterns that the creativity and instinctive flair of marketing is getting lost.
The panel agreed that modern marketers need to appeal to the future customer by taking risks and creating content that directors, clients are most likely to say no too or feel uneasy about on first viewing.
Boden's COO, Gav Thompson, alluded to his involvement with the agency that eventually got the Guinness horses advert past the brewer's head honchos. Which backed up his argument with pretty compelling evidence.
Let's just remind ourselves how badass that ad was…
Should Social Media Carry A Health Warning?
The answers to the session title weren't actually as melancholy as I first feared. Unanimously people agreed that the age at which young people can create a social media profile should be upped from 13 to at least 16. Older people are more satisfied with the amount of time they spend on social media and the gratification they glean from it, whereas the opposite can be applied to those under the age of 30.
A Brexit majority, 52% of people think that social media is a positive influence in the world.
UK social media users agree that it:
77% allows me to connect with people around the world
75% keeps me in touch with people I would have lost touch with
71% connects me to people I care about
57% allows me to find people who share my interests
45% allows me to express who I am as a person.
On a final, rather apt, note. The last question of the last session of the Show was 'What would the world be like without social media?'
How many answers the speaker had to that question, we'll never know. They run a tight, deadline first, approach over at the Insight Show.
But basically, the world would be less globalised and we'd all be a bit more sociable.
Fair enough.