The media landscape is constantly changing. We went from town criers and "the public square" to the printing press, which brought with it books, and newspapers. Then came radio, and soon after film and television.
And now we've had a digital revolution. The Internet gave everyone access to information from anywhere, and social networks made every person a publisher.
Now we have all of these, with new developments arriving every year. There has never been more information available at once. This is true for the average person, but it's also true for brands.
Businesses can know what buyers and industry voices think of their products immediately. This gives actionable insights to any business that truly wants them.
The tricky part is managing all that data. That's why we need social listening.
Social listening: why having the right social data is important
Social listening lets you take information from every major social media data source and distill it into useful metrics, in one place. On the one hand, you don't want to miss important conversations online. But on the other, there are simply too many social posts every second, minute, and hour to monitor them on your own.
Social listening platforms do all the manual work for you. They show you:
What customers and detractors say about you, even when they don't say it to your face;
Potential issues or scandals that emerge, the moment they begin gaining steam;
New and emerging trends, letting you create products and messaging to fit them;
Audience segments and the topics that interest them most. You can then adapt your messaging for maximum impact.
And there's plenty more information to be found.
A key part of good social listening is that you have complete social data coverage. So to help, here are the 6 most important social data sources, and the brands they matter most to.
1. Twitter
Launched: March 2006
Monthly active users: 336 million
Posts per minute: Over 350,000
We're starting with a classic, but for good reason. Brands have used Twitter as an important place to share ideas and give quick reactions to trends. Now, when a company needs to make a statement, Twitter's usually the first place you'll find it.
But it's also a wonderful social data source. Consumers also post reactions, give opinions, and make complaints on the network. These tend to be highly authentic, honest tweets that tell you how your customers really feel.
Why Twitter still matters for marketers
In terms of pure volume, you still can't beat Twitter. As of writing this, there are 8,352 tweets posted per second. If you want big data, Twitter provides it.
Perhaps more important, Twitter is usually the first place where people respond to your latest campaigns and products. In fast-changing industries like fashion and tech, the sooner you can gather customer insights, the quicker you can adapt. Which makes Twitter a very powerful tool.
It's also the place where bad news breaks. Which means brands have to be on top of what's being said. A serious data breach, a misstep by an executive, or a poorly worded tweet from the company itself could all get out of hand quickly.
For some, Twitter has a bad reputation as a place for bullying and negativity. But the user base is growing of late, and the platform has become more essential in the age of Trump. Not only is it where the President makes official statements, but journalists and tastemakers react in real time to breaking news.
We may be about to see the another major growth spurt for this important social network.
Who should care about Twitter?
If you're a marketer or company executive reading this, the answer is you. But Twitter is especially valuable for:
Companies of all sizes, but especially large brands with household fame. If customers are likely to talk about you, you need to track what's said.
Brands in controversial industries, or who've aligned with contentious figures.
Don't ask if your dreams are crazy. Ask if they're crazy enough. #justdoit pic.twitter.com/Wd5L42egV8

— Nike (@Nike) September 5, 2018
Businesses that want to move quickly and make decisions based on public sentiment.
Basically, every smart brand.
Twitter metrics to track
You probably already keep an eye on the Twitter basics:
Engagements (retweets and likes)
Direct mentions
Replies
Follower growth
Volume of tweets
And of course, you can track all of these for any brand or keyword you like, including competitors.
But we really care about gathering insights. Which means looking for more than just statistics about your own tweets.
Here's what social listening can extract from Twitter:
Reach and impressions for your posts. Twitter won't tell you this itself, but good social listening platforms can calculate how many people have likely seen them.
Indirect brand mentions. What do consumers say about you when they don't mention you directly?
Key topics for specific segments. You already know about trending topics on Twitter. That's for the platform as a whole, but you can also monitor trending topics based on the location, age, language, or job description of certain users.
Topics associated with your brand. When Twitter users mention you, what's the larger context? You need to make sure that your brand name is associated with the right.
With such high volume of tweets posted every minute, there's an incredible wealth of information available to brands on Twitter.
2. Instagram
Launched: October 2010
Monthly active users: Over 1 billion
Posts per day: 95 million
The past two years have been incredible for Instagram. It has grown steadily to more than 1 billion users, has introduced popular features including Stories, and has managed to keep a clean reputation despite criticism of its parent company.
And it's also undeniably the coolest of the major social networks. Brands and consumers alike work hard to maintain the right image, and influencers make millions per year as trend setters.
So what makes Instagram a valuable data source?
Why Instagram matters to marketers
To start with, it's the fastest growing platform in the world - apparently by a lot. And what's more, it's particularly important for Millennials.
We've written before about how marketing to millennials is vital for modern brands. Which means that Instagram should be a big deal for most marketers.
But as a data source, what makes it most intriguing is that Instagram posts are often aspirational. Users post about what they love and what they want most in life.
This lets brands see what matters to potential customers, and adjust their products accordingly. If you care about achieving product-market fit, this is a great tool to help gauge your market.
Who should care about Instagram?
Despite its growing importance, Instagram may not interest every company - especially B2B businesses. But there are a few types of businesses for whom the platform is utterly essential:
Any lifestyle, fashion, or food brand. You may never have a better data source about your audience.
Businesses that need to understand what motivates and excites younger people.
Brands that want to manage and improve their own image. It may not be the best space for SaaS sales, but you can build your employer brand here.
As a rule of thumb, if your target buyers are under 35 years old, you probably need to care.
Instagram metrics to track
There are a few classic Instagram numbers that every active brand should look at:
Post engagement rate (for your account and others)
Follower count
Impressions and reach for posts
Mentions of your brand or keywords
Hashtag use
Social listening tools like Radarly then apply extra analytics on top of these to show you:
Hashtag use among certain demographics. This is ideal if you have a specific target audience and want them to notice your posts.
Key topics associated with your account or hashtags. The same as for Twitter, you'll know what else people talk about when they mention your brand or branded hashtags.
Influencer engagement rates. Monitor industry influencers and see whether their followers are engaged. This works whether you currently work with them or not.
The big picture. Overall, who's talking about your brand or industry? Are they active on Instagram, and where in the world are they?
Simple Instagram data is easy to find. But if you want to move beyond the classic "vanity metrics," you'll need a tool to help you. More on that at the bottom of this post.
3. Facebook
Launched: February 2004
Monthly active users: 2.27 billion
"Likes" per minute: 4 million
Unlike Instagram, Facebook hasn't had the best time over the last few years. People are losing trust in the platform, and we may be seeing the beginning of the decline of this social giant.
And yet, over the past decade Facebook became an intrinsic part of everyday life. Nearly a third of the people on Earth use it every month. The user base is growing, and people rely on it to keep in touch and communicate with each other.
For 2019, Facebook is still very much a giant.
Why Facebook matters to marketers
Facebook data can help virtually every business imaginable. It's still the biggest social network in the world, and people use it to communicate with both the tiny bakery on the corner and international conglomerates like Toyota and AT&T.
We also know so much more about Facebook users than we typically do for Twitter or Instagram. People typically use their real names, and profiles include everything from their favorite brands to foods they like. If you're trying to find new audience demographics and learn more about your buyers, it's hard to imagine a better data source than Facebook.
Which is why it also has unbeatable opportunities for targeted advertising. Brands can discover new groups or "tribes" thanks to social listening, create the perfect advertising campaign, then distribute it easily to the exact people they're trying to reach.
It has also become less dominated by publishers in recent years. This may be bad news for brands wanting to share their marketing messages, but it means that more consumers use the platform to share their own thoughts (and not just read what Buzzfeed or NowThis have shared).
Who should care about Facebook?
As said above, just about every business can use Facebook for marketing. But this data source is particularly valuable to:
Brands that want a very precise picture of their customers and prospects.
Brands that want to target these people directly with ads.
Businesses that want to find niche communities (using Facebook Groups and conversations).
Companies that want to make sure they know what people say about them. Since the majority of your buyers are probably on Facebook, you still need to track it carefully.
It's not time to forget the 'book just yet.
Facebook metrics to track
Most advice online will tell you that these are the most important Facebook statistics:
Post and video views
Engagements per post
Page likes and followers
Post reach
Reactions
Those are all interesting, and you can find them in the Insights section of your company's Facebook page:
But again, social listening tools give you more. For example, you'll be able to see:
Similar metrics for other brands in your industry. You'll know what they post, as well as the reactions from their audience.
The volume of posts about a certain topic. What users themselves post on Facebook. There's no easy way to no this just by looking.
Sentiment towards a brand. Listening tools calculate the general sentiment for a group of posts based on the language used.
Growing publications in your industry. Facebook is less about "influencers" (individuals), and more about publications. Which accounts are adding followers quickly, and which have the best engagement rates?
Facebook gives users a huge amount of information on their own posts. To go beyond this, social listening is your best friend.
4. Chinese social media platforms beyond Sina Weibo & WeChat
We're talking about a few apps in one here, because they may all be brand new to you. As is often the case in business, China can be a world of its own. But as it opens it doors more to the West, brands need to start learning more about the way Chinese consumers communicate.
First, a quick breakdown of a few leading Chinese networks:
But this is just the tip of the iceberg. The point is, there's an entire social media universe in China that may be completely unknown to western brands.
Why Chinese social media matters to marketers
As with everything in China, the scale is impressive. There are more than 1 billion monthly active users on WeChat, and nearly 450 million MAUs on Sina Weibo (more than Twitter).
So there's a lot of potential social media data available to brands if they're ready to pay attention.
They're also an insight into different ways of going about your daily life. WeChat, specifically, is something "you cannot survive without" in China. Users do everything on the platform, and this could be a glimpse of future buyer behavior for the rest of the world.
Plus, the Chinese market is increasingly important for global brands. Asian consumers in general want access to western brands more than ever, and not only luxury fashion and high-end technology.
Who should care about Chinese social media?
While every innovative brand should want to understand this market better, there are a few types of companies who stand to benefit most:
Global brands that already have a presence in Asia.
Growing brands looking to expand and build in Asia.
Businesses wanting to understand how things work in unfamiliar markets, as a way of getting new ideas and making big changes ahead of their competitors.
These are interesting times for western businesses in Asia. Arm yourself with valuable social data.
Chinese social media metrics to track
As you might expect, Chinese social platforms involve many of the same key metrics for brands:
Volume of mentions
Sentiment
Engagements and reactions
Follower growth
The difference is that this information isn't always easy to obtain. China sits behind "The Great Firewall," which closes the countries internet off to most of the rest of the world.
But comprehensive social listening tools can still collect data from these platforms. They'll show you:
Popular conversations. What do Chinese consumers talk about most often? And which brands are they most excited about?
Potential influencers to work with. One of the best ways to gain prominence in a new market is to partner with key influencers on a campaign. So you need to know who they are and what their audience cares about.
Brand mentions. Perhaps you don't have any Chinese social media profiles. This doesn't mean that people aren't already talking about your brand there. Social listening will help you see.
Key demographics. Break down the huge mountain of brand mentions into groups to help identify who you could market to in these Asian markets.
Chances are you don't have great visibility into Asian consumer habits. Social listening is a great way to get it.
Note: Linkfluence is one of the most important official Western partners of Sina Weibo with comprehensive APAC social data.
5. YouTube
YouTube launched: February 2005
YouTube monthly active viewers: 1.9 billion
YouTube videos uploaded per minute: 400 hours' worth
You may not think of YouTube as a classic social network. But in fact, it's technically the second-largest social network in the world by number of users. And even if you've never had a "conversation" on the platform, there are still millions of them happening every day.
YouTube has become a vital information source for people around the world. When they want to see what a new product looks like out of the box, or how a car performs under certain conditions (for example), this is where they come.
So brands need to know what's being said about their products and services on YouTube.
Why YouTube matters to marketers
Let's start with a fun fact that many of you will already know: YouTube is the second-largest search engine in the world (after its parent company Google). When people need answers, YouTube is often the first place they turn.
It's also become a crucial site for every modern video advertising campaign. Viewers can now watch your advertisements on-demand from anywhere in the world. Whereas advertisers used to control when and where their commercials would appear, they're now streaming 24/7.
Which is a good thing for well-received campaigns. If your creative hits the mark and inspires audiences, it's now easy for them to share it all over social media. Starting with YouTube.
But it's not so great when a commercial hits the wrong note. Big brands have had campaigns derailed when their advertisements go viral for negative reasons: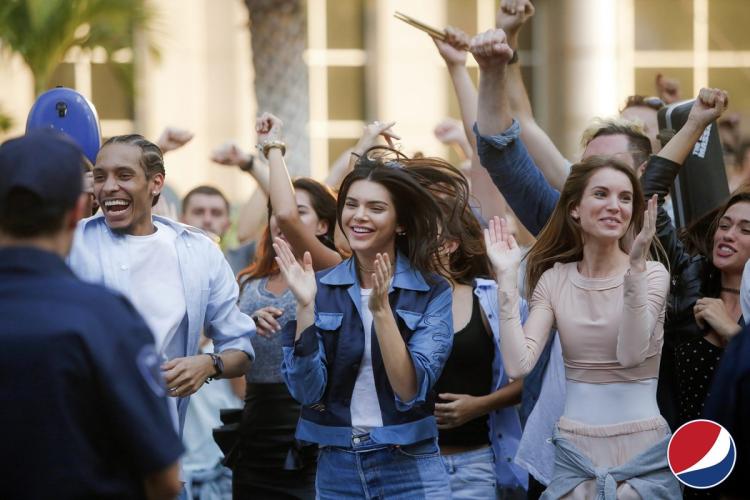 All of this makes YouTube data so valuable. You need to see every comment and complaint that lands on your videos. But you also need to know about the comments left all over the site, especially on videos you don't own.
And that's what social listening is so good at.
Who should care about YouTube?
The answer, again, is everyone. If you're a marketer who cares about what people search for and how they react to major campaigns, you should be paying attention. But especially if work with:
Global brands with formal advertising campaigns. YouTube is now more important for advertisers than TV ads.
Brands that may have noisy haters. YouTube is full of reviews and responses to products and issues - some more thoughtful than others. These are a great place to find out what may be the biggest concerns or dislikes among consumers, as well as the biggest positives.
Remember that YouTube really is a social network (as well as a search engine and broadcaster). Comments and complaints here can be just as interesting as any on Twitter or Facebook.
YouTube metrics to track
YouTube data is valuable if you want more powerful video campaigns. Your own YouTube account will tell you:
Your own videos' views
Clicks on CTAs
Average length of viewing time for your videos
The number of comments
The ratio of positive versus negative responses
But once again, this data is mostly only available for your own content. For others' content, social listening can show you:
Impressions and estimated reach. How do you compare to your competitors?
Engagements. Do you videos get the same (or better) engagement rates than others around you?
New and growing influencers. YouTube features a host of impactful channel owners. Reviewers and commentators can have a huge impact on how your products and campaigns are received.
New videos that may affect you. It's not always easy to find the latest videos on a given subject. You want to know immediately when someone posts a new response to your campaigns - videos like this have the potential to go viral.
Your YouTube monitoring should go beyond your own content - just like for every social network. That's why brands use social listening tools.
6. Industry blogs and alternative news sites
These are not necessarily social platforms, but they use social media to help get their messages out. They can be the launchpads for new trends and popular movements, as well as the sources of misinformation.
Fashion blogs like WhoWhatWear or SoleCollector can make or break a new campaign. And huge websites like InfoWars and Breitbart have gained prominence in recent years.
For global brands, it's imperative to track these sites and see what's said about your brand.
Why industry sites matter to marketers
Like it or not, these are often the first places that people get their news. They often have the first reviews of the hottest new sneakers, a teardown of the latest iPhone, or insider gossip about what's happening on the stock exchange.
They're tastemakers, and brands rely on them to drive sales. Which means that brands need to know:
Which sites people turn to first
Which they rely on as the most authoritative
The sites that are growing quickest, and will soon occupy one of these spaces.
And the easiest way to do this is to monitor brand names with a listening tool.
Who should care about industry blogs and alternative news?
These sites don't necessarily appeal to everyday consumers. But for some businesses, they're mandatory reading. These include:
Global brands, especially in a few specific industries: fashion, food, style, tech, and fitness.
Emerging brands hoping to make a name through a particular product. If your latest line is featured on one or two of these, that can be the kickstart you need.
Household names that could find themselves in hot water. Nike is a good example here - the Kaepernick campaign (above) was a big topic of discussion both for good and bad all over the web.
Think about where people look for advice before buying your products. If they visit these sorts of sites, you'll want to start tracking them.
Metrics to track for industry and alternative sites
There's a very good chance that you're not paying close attention to all of these sites. For your next PR launch, you may already be tracking:
Where the story is picked up
Whether the article is positive or negative
How much traffic each of these sites usually gets
Clicks back to your own website from these sites
This is often how we measure the success of a campaign.
But a social listening tool will also show you:
Where these stories are shared on social media. It's often not until a few users share a story on Twitter or Facebook that others take notice.
Sentiment from other users towards a story. Do most people agree with what was written?
How quickly a story like this goes viral. If you see that a negative story gathers steam on social media, it may be time for some damage control.
Comments on the original post. You don't have time to check the comments every hour, for every article. Your social listening tool will gather these all in one place, and you can quickly look for the very good and very bad.
Whether they're industry tastemakers or potential sources of bad news, it's important to track these sites carefully. And social listening makes this possible without always relying on Google or manually searching every site you know.
Ready to gather social media data for smart social listening?
Hopefully it's clear now that social listening brings you a huge variety of powerful consumer data. This can be used to draw insights and make informed business decisions.
If you're ready to get started, here's how to proceed:
Figure out what you want to achieve. Avoid disaster? Discover new audience demographics? Tailor and improve your messaging for greater impact? It can be all of these things.
Find a good social listening tool. And make sure it provides the social data coverage you need. If you want to track Chinese social media, for example, you'll have to find a tool that gives you this data.
Actively track the conversations. As in, make it a habit. Have regular check-in times (first thing Monday morning, for example), to make sure that you don't miss important trends.
Make these insights part of the wider company strategy. If you don't pass information to your management and product development teams, you're not making the most of this incredible new knowledge.
Sounds good? Let's talk. We're here to help you make smarter business decisions today: